If you run a small business – whether it's a local company, or an online store – chances are that you'll need to take photos of your products at some point.
Some small businesses try to cut costs by avoiding professional product photographers – but that's a bad idea. Only a professional product photographer can truly capture fantastic images of your products – and give you the best results.
And this is critical for your business – great product images drive sales and conversions, and appeal directly to customers, and they also add a feeling of professionalism and quality to your services.
Still not sure about the value of professional product photography? Let's take a look at the 3 biggest reasons your business needs professional product photography. Read on – and you might just change your mind.
1. More Comprehensive Photo Planning
Professional product photographers are, well, professionals! Your project is not their first – which means they already have a deep understanding of the photos that you'll need, and how to capture them.
If you don't partner with a professional product photographer, you risk missing critical shots, or overlooking important aspects of the planning of your photos – such as environment, lighting, and even modeling.
Professional product photographers are experts at planning every aspect of a shoot – so partnering with a pro is a great way to streamline the process.
2. Access To Professional-Grade Equipment
Even if you have a good DSLR camera and some basic lighting tools, the equipment you have is probably not professional-grade.
Professional product photographers invest thousands of dollars into their equipment, such as different lenses, multiple cameras, advanced lighting tools, lightboxes, computers for processing photos, and more.
So while the cost of hiring a professional product photographer may seem steep, consider that they already have all of the equipment required for your project – which can help defray costs significantly!
3. More Efficient Post-Production Services
Taking photos is only part of the puzzle when it comes to product photography. You're going to have to do things like correct colors, remove backgrounds, smooth out blemishes, and adjust lighting – and that's going to require serious post-production skills.
Doing all this yourself can take some serious time – even if you do have the design skills required. However, professional product photographers do this for a living – so they're much more efficient when it comes to the processing of product photos, and can provide better post-production results.
Need A Great Product Photographer? Contact Rebel Miles Photography Today!
If you're starting a small business or an online store, don't rely on low-quality photos taken by amateurs. You need professional product photography – and at Rebel Miles Photography, I specialize in high-quality photos for small businesses.
I have been working as a professional photographer for over 15 years – from real estate photography, to landscapes, portraits, product photography, and more, I've done it all.
I have the skills, equipment, and experience to take fantastic product photos, and provide you with incredible results. So browse my portfolio at Rebel Miles Photography today, and feel free to get in touch with me – I'd love to discuss your product photography needs!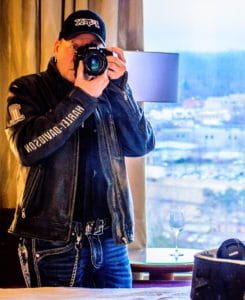 Johnny Yen
Rebel Miles Photography
800-413-1329
jy@rebelmilesphotography.com
"Just Being Yourself Is A Successful Rebellion…"
---