Today, advanced, photography-enabled drones are more affordable (and easier to operate) than ever. While even 4 years ago, an advanced drone like the DJI Phantom 1 would have cost over $1,000, today's advanced photo-capable drones can be purchased for less than a quarter of that price.
It's hard to understate how much of a revolution this is for the world of aerial photography. In this article, I'll take a look at 3 of the biggest ramifications that drone photography has had on the world of professional photography.
1. Anyone Can Take Aerial Photographs – For An Incredibly Low Cost
Even just 20 years ago, aerial photography and videography were incredibly expensive. You would have to hire an aircraft such as a helicopter, airplane, or even a hot air balloon in order to get high enough to take a true aerial photograph.
This could easily cost thousands of dollars – and made aerial photography impractical for most amateur photographers, and even many small-to-medium-sized photography businesses.

Today, however, photographers can purchase a 4K-ready DJI Phantom drone for around $1,000 – less than the cost of hiring a helicopter or airplane once.
2. Drones Can Go Places Where Nothing Else Can
Drones allow for a variety of unique shots that are not achievable with other aircraft. Airplanes and helicopters can't get too close to the ground – and due to their large size and cost, there are many areas where they cannot go at all.
Drones, on the other hand, can capture breathtaking footage almost anywhere – such as this awe-inspiring footage recorded by Ryan Deboodt, which explores the world's largest cave from an unprecedented birds-eye-view.
3. Drones Are Available In Every Shape, Size, And Quality
If you want a high-quality photography drone, you'll probably pay quite a bit for it. But even smaller, less expensive drones can have video cameras like GoPros mounted directly to them, allowing amateur photographers to capture high-quality photos and video for just a few hundred dollars.
Because so many drones are available at a variety of price points, anyone can start taking aerial photos and videos with drones.
Investigate What Drone Photography Can Do For You!
Whether you're looking for a unique perspective on a special event or business function, real estate photography, or any other reason, drones are a great option for you.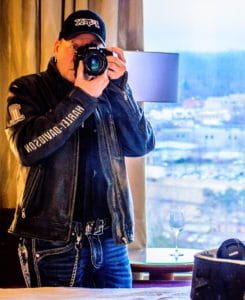 Johnny Yen
Rebel Miles Photography
800-413-1329
jy@rebelmilesphotography.com
"Just Being Yourself Is A Successful Rebellion…"
---