It's difficult to truly capture the wonder, beauty, and awe-inspiring sights of nature. There's nothing quite like experiencing the raw beauty of nature in person, and even the best photographers can struggle to truly capture the power of nature through their camera lenses.
However, that doesn't stop us from trying! For photographers like myself, it's impossible to witness a gorgeous scene and not want to take a snapshot – to capture the moment forever! This is one of the reasons that I love my home in Michigan.
Michigan nature photography truly gives me a unique opportunity – to capture the same areas when they're lush and full of life during the warmer seasons, and when they're calm, still, and serene in the dead of winter.
Michigan In The Summer – Gorgeous, Green, And Full Of Life!
Michigan is truly underappreciated in the summer. When the cold of winter finally breaks in mid-May, Michigan truly comes alive.
Enormous trees spread their green leaves over the rich, verdant landscape, which supports the thousands of animals who wander throughout the heavily forested woods and meadows of Michigan's state parks. This photo is a great example of what I'm talking about – and it's just a taste of the scenic views that our great state has to offer.
It's a time of constant action, life, and motion – and though there are always quite a few mosquitoes to deal with, a couple of bites are well worth it to experience the beauty of the Michigan wilderness in the summertime.
Michigan In The Winter – An Icy Wonderland!
Summer can't last forever – and in Northern Michigan, snow and ice tend to start collecting in mid-November, as trees lose their leaves and grasses begin to recede into dormancy.
But this is far from a bad thing. The incredible winter snowscapes of Michigan must be seen to be believed – and despite the chill in the air, the state is still full of life. Seabirds are particularly common, fishing on sluggish fish that reside under the chilly waters of Lake Michigan.
Ducks also take advantage of the cold weather to prey on unsuspecting fish and fill their bellies to survive the harsh winter. So while there may be less wildlife running around, winter in Michigan brings about its own set of spectacular views, and plenty of breathtaking, icy scenery.
Michigan Nature Photography – All-Season Beauty!
I love taking photos in Michigan. Each season has such an incredible and distinct feeling, and I've dedicated myself to finding the best photos in The Great Lakes State!
If you'd like to see more of my photographs, please take a look at my portfolio! I've collected hundreds of incredible shots over the years. If one catches your eye, feel free to contact me to inquire about prints and purchasing options – I'd be glad to hear from you!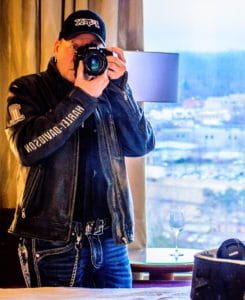 Johnny Yen
Rebel Miles Photography
800-413-1329
jy@rebelmilesphotography.com
"Just Being Yourself Is A Successful Rebellion…"
---