The Real Estate Virtual Tour, an incredible technology that only a short time ago was reserved for massive corporations with tens of thousands of dollars of equipment are becoming more mainstream by the day. Virtual tours are an incredible way to showcase every property listed today, not just the upper echelon of listings with asking prices in the stratosphere and beyond. I've completed virtual tours for homes in the suburbs, condos in high rises, lake front estates and most recently, an exotic off the grid cabin tucked in the woods in the Upper Peninsula of Michigan. In that case, the listing agent realized that having a potential buyer travel to tour the property was not likely due to it's remote location and the winter weather looming around the corner. The property is on a large privately owned tract with a mile long two track driveway that is not maintained in the winter. Once it snowed, any real chance of selling it would have to wait to spring.
I suggested a Real Estate Virtual Tour to this agent whom I have worked with in the past and he agreed to try one, albeit reluctantly. He later acknowledged that he was expecting an exorbitant price and a sub par product based on what he had heard from other agents and read online. He was more than pleasantly surprised on both counts, as was his client and after all what listing agent doesn't want a extremely satisfied client?
As the end result of the virtual tour I created for the agent, what became of the listing..?
It sold in 6 days, "sight unseen" to a buyer in Florida although it really wasn't "unseen" as the buyer experienced a thorough walk thru via the virtual tour. Not a bad example to use here about the benefits of having a Real Estate Virtual Tour even if I do say so myself. Obviously that was the extreme example, however, the virtual tour was precisely what was needed in that case. A crisp clear 360 degree view of all the main rooms in the cabin and some cool outdoor virtual tours of the surrounding acreage to boot. That is only one example of how a virtual tour can help you sell more listings without having to lift a finger.
Check out this example of a recent Real Estate Virtual Tour I created.
Being One Step Behind Your Competition Is Not An Option In Today's Hyper Competitive Real Estate Market. It's important to establish  your brand as a world class Realtor and having virtual tours for your listings is a good start.
Take your client's properties from a "listing" to a real world experience with an incredible amount of detail.
An absolute must have for Realtors looking to highlight their properties with an unmatched level of professionalism and authenticism.
Unbranded with no logo or your logo can be included to expand your marketing reach.
Virtual Tours can be easily embedded into the site you use to market your listings, so they start automatically.
Just want to display a link to the Virtual Tour? A custom like such as "http://bit.ly/NorthShoreRealty" can be created to keep your name in front of prospective buyers.
Contact Me Today to discuss how a Real Estate Virtual Tour can take your listings from ordinary to extraordinary.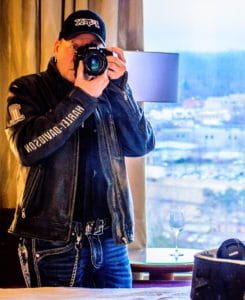 Johnny Yen
Rebel Miles Photography
800-413-1329
jy@rebelmilesphotography.com
"Just Being Yourself Is A Successful Rebellion…"
---