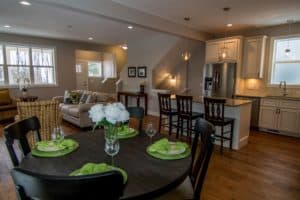 Professional Real Estate photography is not optional in today's hyper-competitive real estate market. You, as a realtor, need every single advantage you can get. Gorgeous photos that bring out the true beauty of a home can be extremely helpful when marketing and selling real estate, and the only way to guarantee top quality pictures is to hire a professional. Many realtors still refuse to hire professional photographers. Here are the top 3 reasons that prove that not using professional photography is a mistake.
1. Homebuyers Always View Pictures First
First impressions are everything when it comes to buying a home. You can throw out all of the facts about amenities, bedrooms, square footage, and kitchens as you like – but buyers want to see the home they're interested in.
And unless they're living right next door, that means they're going to look at the pictures on your listing. If the pictures you have on your listing aren't attractive and don't "grab" the buyer's interest immediately, you've already failed to make a great first impression – and could potentially be losing out on sales.
2. 92% Of Homebuyers Use The Internet
Homebuyers today don't browse real-estate listing in newspapers – they go straight to the internet, and have immediate access to pictures and real-estate listings on sites like Zillow.
This also means that buyers have a huge variety of homes to choose from – so your listing needs to distinguish itself from the crowd, and a gorgeous, professional photo shoot is a great way to do so at a low cost.
3. Professionals Can Compose (And Process) Better Photos
This post on BuzzFeed is the proof, that real estate photos matter – as is this post on our own website comparing two photos which differ only in their post-processing.
Professional photographers have an eye for detail, and can compose (and edit) shots that take full advantage of the existing beauty of a real-estate listing. Without this professional eye, it doesn't matter how gorgeous the home you're selling is – it will never live up to its full potential when listed.
Contact Rebel Miles Photography Now – And Change How You List Your Homes
If you're not convinced of how necessary professional real estate photography is, take a look at my portfolio. The images you see are sure to change your mind.
So don't make the mistake that so many other realtors do. If you're in the Great Lakes area, and in need of professional real estate photography, contact me today. I guarantee that you'll be satisfied.
And here's to a successful sale of your home 🙂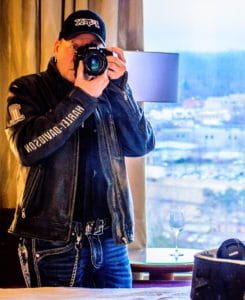 Johnny Yen
Rebel Miles Photography
800-413-1329
jy@rebelmilesphotography.com
"Just Being Yourself Is A Successful Rebellion…"
---