Summer is officially here. The days are longer, the weather is beautiful, and the outdoors are beckoning you to join them in all their glory. If you're lucky enough to live close to the North Shore in Michigan, this means only one thing: time to take in the beauty that is Lake Superior.
Every time spring rolls around to shake off the cruel depths of winter, we dream of the unending possibilities that await us over the next few months. Hiking, golfing, fishing, kayaking, no matter what your summer visions are, Lake Superior can satisfy them. As you get on your ride to take in the gorgeous natural scenery of this Great Lake, remember to capture the moment with top notch digital photography. Regardless of your destination—be it the Gitchi Gami paved trail for a scenic hike, Pictured Rocks National Lakeshore or the Ledge Rock Grille for a cocktail with a breeze—you'll want to remember this day for a long time.
My mission at Rebel Miles Photography is to provide world class digital photography for these exact moments in your life. Photography is more than just remembering where you were and who you were there with; indeed, to us, it's our art form that enables you to bask in the memories you made with your loved ones. Beautiful digital photography can remind you of the smell of the waterfalls at the Taquamenon River, the joy of your family picnic at the Soo Locks, or the taste of that local pale ale at The Dunes Saloon in Grand Marais. It's far more than a simple snapshot—it's your cherished moments, history, and past story, all come to life with the help of our professionals.
If any of this sounds right for your summer plans, give us a call today. Wherever you end up on the Lake Superior this summer, we know you'll want to remember every detail of that beautiful exploration and Rebel Miles Photography can help.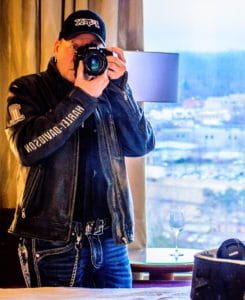 Johnny Yen
Rebel Miles Photography
800-413-1329
jy@rebelmilesphotography.com
"Just Being Yourself Is A Successful Rebellion…"
---