You have always drooled over amazing and glamorous motorcycle photographs. Whether you're an amateur motorcycle rider or a veteran who swears by Harley Davidson, you too can show off thanks to motorcycle photography services.
If you're a photographer, then you must know just how exciting it gets when pursuing motorcycle photography. Yes, fashion, food, and scenery have their charm too but when it comes to this two-wheels vehicle, there are endless possibilities!
These machines are adventurous and adrenaline-pumping. Whether you want to prop them against the background of the road or shoot them while wrenching or racing, you can think of multiple poses.
And if you're a motorcycle owner, you probably want to show off your collection. With a motorcycle photography service, you can show off your Harley Davidson, Dodge Tomahawk and Y2K to the whole world. It may be for a photo project, selling off on eBay, or just for keeping your digital record for days to come!
You want the pictures to stand out, right? So, while you're at it, keep in mind these two tips to make your pictures stand out from the crowd:
TIMING
What time of the day will you be getting your hard-core beauties out for a photo-shoot? Experts suggest getting out there when the sun is lower, which means around the time of sunset or sunrise. With more even light and beautiful hues of sunlight, you can bet the photographs will just be breathtaking!
BACKGROUND
Check what is behind the motorcycle and if it goes well with the colors and lines of the bikes. The background should be something in contrast with the color of the bike to make the bike pop out in the picture.
Don't get your bike anywhere near too many lines such as fence as that will take away the focus from the bike.
All ready to get your bike's first photoshoot? I am too! After all, the only thing more exciting than wheeling off on a motorcycle is doing motorcycle photography! Contact me today!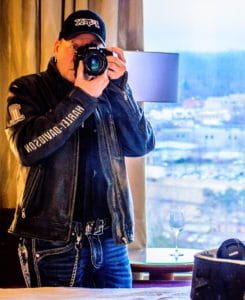 Johnny Yen
Rebel Miles Photography
800-413-1329
jy@rebelmilesphotography.com
"Just Being Yourself Is A Successful Rebellion…"
---